www.IdaGroveChamber.org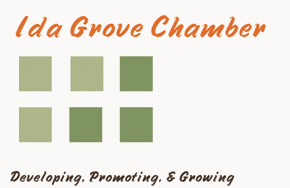 The Chamber's Easter Party is a community service supported by members. We set aside a Saturday morning close to Easter Sunday to celebrate with children and their parents. The party is held in The Skate Palace where games are played, faces are painted, pictures are taken with the Easter Bunny, and business-donated prizes are won. Outside, four different age groups - from toddlers to Kindergarteners - collect goody-filled eggs at staggered intervals. Fun for the young and young at heart!

Chamber's Easter Party 2022
2022 Easter Party Date April 16, 10-11:30 am
​​Chamber Easter Party
10 - 11:30 AM at the Skate Palace. We've got Clowns, Games, Face Painting, Cup Cake Walks, Drawings for Prizes, AND your kids can get their picture with the EASTER BUNNY! Come to the Skate Palace for a great family event!
Easter Egg Hunt Schedule
0 - 2 Years - 10:15
3 years - 10:30
4 - kindergarten - 10:45
1st & 2nd grade - 11:00